What kids do not love pet things though? There are already many movies, cartoon, and stories with pet as its main theme. Pet is one of the best friends of human –cat, dog, fish, and many more. If your kids like to pet animals, Let's play worksheets with them using these pet word search! This time will share to you a large selection of pet puzzles for your children to print!
In these word search worksheets, there are words related to pet which are hidden in the pool of letters. To finish the worksheets, your kids have to meticulously look for those words! Scroll down to see and save the word search worksheets provided in the images below!
Word search is known as a fun game that is helpful to train brain's work. Working on puzzles also helps to sharpen children's concentration as they have to carefully scan each letters to find certain words. In these pet word search, there are many words hidden horizontally, vertically, diagonally, forward, or backward. Your kids have to carefully find and spot the words hidden in these worksheets. The words that they have to find are listed in the left, below, above, or right side of the word search.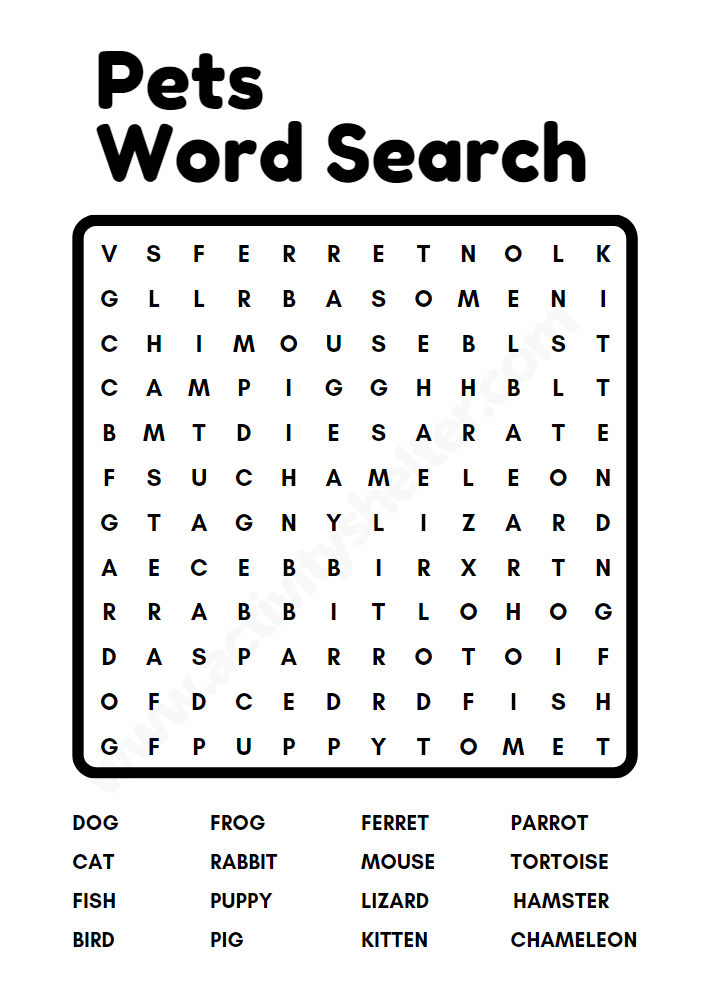 Pet are likely to be really familiar for kids since they might have parents or siblings who have pet at their house. By working on these word search worksheets, your children's brain will be stimulated to think more carefully as they have to find many words in a puzzle. They will also learn to concentrate.
Have fun with your kids by printing all these word search sheets! See you on the next post!