A handful of word search has been collected for you in high resolution! Use these simple but fun puzzles or word searches for your kids' learning activity. The best options of word search puzzles for kids are available in the best resolution!
In these word search worksheets, there are words hidden in the pool of letters. To finish the worksheets, look for the words listed in the worksheets!
A word search contains many words hidden horizontally, vertically, diagonally, forward, or backward. Your kids have to carefully find and spot the words hidden in these worksheets. The words that they have to find are listed in the left, below, above, or right side of the word search. There are word search puzzles for kids in this post that you can save and print for your kids.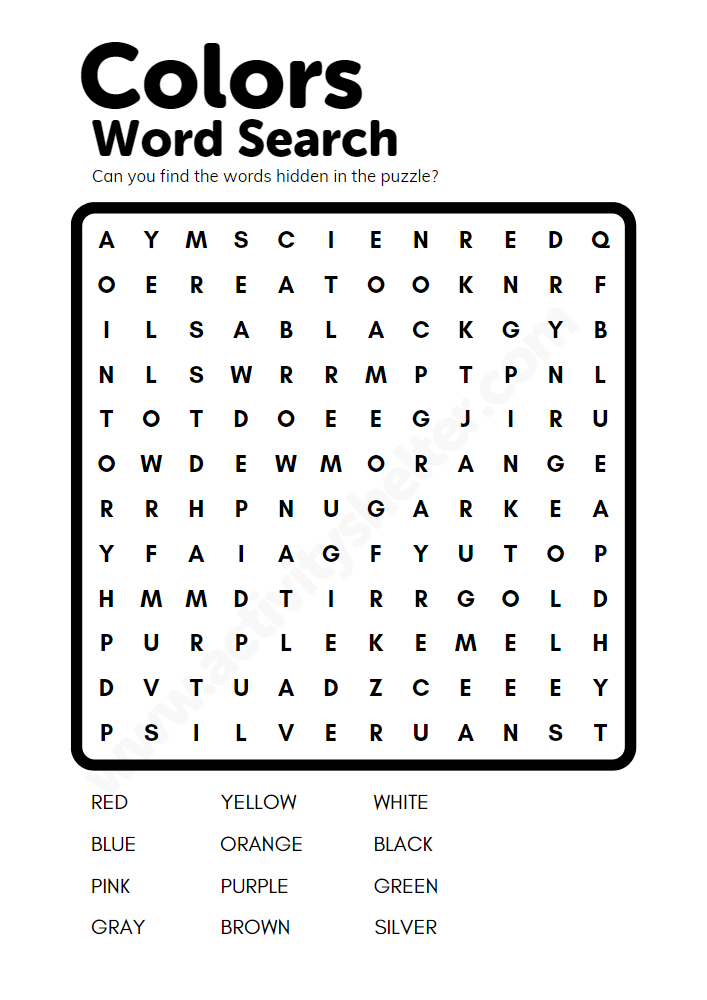 With many fun and interesting themes, it will be easier for kids to find the hidden words. All these word searches are made with easy vocabularies that are familiar to your kids. By using these word search puzzles, you train your kids to be more sensible to words and vocabularies.
There are so many themes of the word search that you can choose. Print all these word search sheets and give them to your children! Have a nice day and see you on the next post!
Save