A handy of free and printable color by number mosaic that you can choose, save and print for your kids. These coloring sheets are made with pictures in mosaic that will gradually appear after being colorized.
These worksheets are more challenging since the drawings are much complex. This was purposely made in order to train the kids' ability in coloring by numbers. Check out these worksheets below!
Your children will sure love these coloring sheets with a variety of drawings. They will learn to use the numbers to color in the whole pictures. Their ability in learning number will improve faster as they will always color the drawing according to the given number. The color by number mosaic below is combined with addition as the exercise.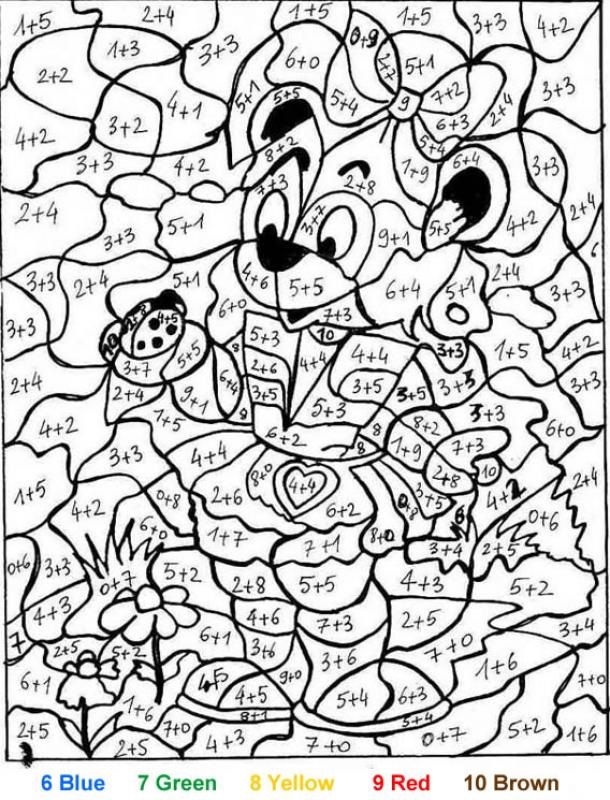 image via www.hellokids.com
To color in these pictures, you can ask your older kids to use their favorite crayons, markers, or water colors and use the numerical guides within each picture to select the right colors. To get the picture, just click on the picture that you have chosen and print it in the larger image.
Make your older kids' learning activity more fun by giving them these color by number sheets! Have a fun and creative learning!
Save